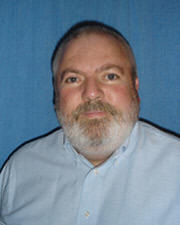 Welcome to my website. From here you can order transcripts, find out the various types of services I provide, and learn just a little about me.
I have been a court reporter for thirty years. Most of my professional career has been spent in courtrooms. For the last twenty years, I have worked with Judge William G. Young. In that time I have reported over 300 jury and bench trials involving both civil and criminal litigation.
I use computer-aided transcription (CAT), real time technology, and have a strong interest in information management. Often I have been referred to as the session long-range historian. I have compiled over 200,000 pages of transcript in the last twenty years. Much of this information is available at www.exemplaris.com. If you donít find what you need there please let me know. I maintain a comprehensive database of all jury instructions given by Chief Judge Young.
I look forward to assisting you in any way I can. If you have any thoughts on this website, please forward your comments to don@donwomack.com. I would be delighted to hear from you.
Donald E. Womack
P.O. Box 51062
Boston, Massachusetts 02205-1062
© Megatran, Inc.